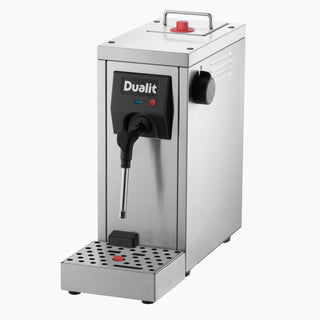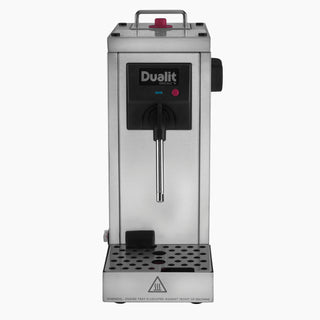 Refurbished Cino Milk Steamer
£199.20 Code 84850RF
PLEASE NOTE: THESE CINO MILK STEAMERS HAVE BEEN PROFESSIONALLY REFURBISHED BY DUALIT.
Accessories Included

0.8L Water Tank Capacity
With orders placed by 2pm Monday to Thursday or 12pm on Fridays for standard stocked items, the order will be shipped (leave our warehouse) on the same day. Orders placed after these times will be shipped on the next working day. If an order includes a 'made to order' item, the entire order will be shipped when complete; this may take up to 21 working days. Dualit's working days are Monday to Friday.
Discover the key features for the Cino Milk Steamer. Dedicated to steaming and frothing milk, the Cino has a thermobloc element for continuous steam.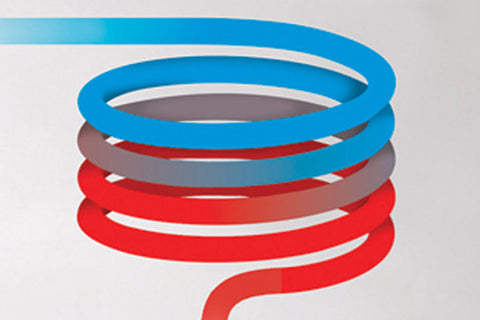 Thermobloc Element
The thermobloc element provides continuous steam on demand and the power to heat milk in as little as just one minute* meaning making a coffee just became less time consuming. With this milk frother, multitasking is taken to a new level!
Free Standing
The Dualit Cino™ Milk Steamer is a compact machine that takes up little room in even the smallest commercial kitchen. It is also free standing, giving you the option to move it easily if required to free up more space.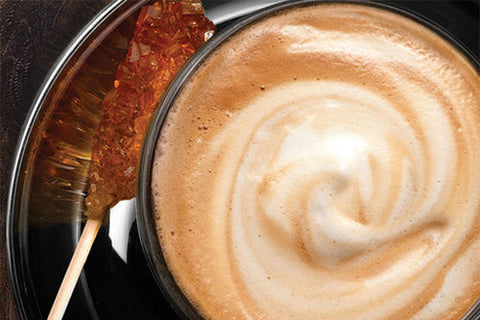 Descale Feature & Water Filter
The Cino™ Milk Steamer features a descale function, water filter system and purges after every use in order to improve operation, reduce limescale build-up and prolong the life of the machine.
Your Dualit product — all the details