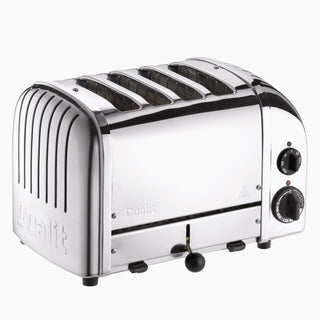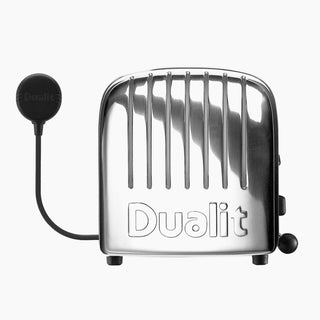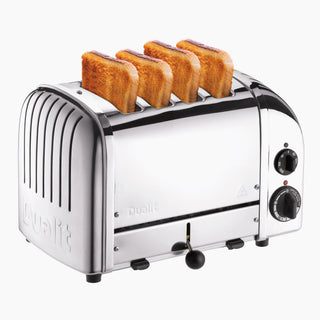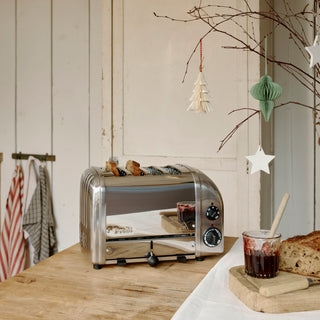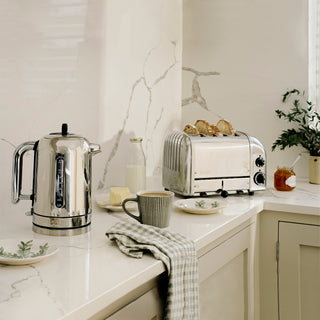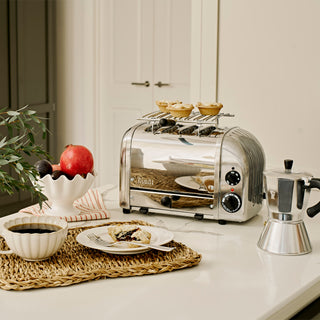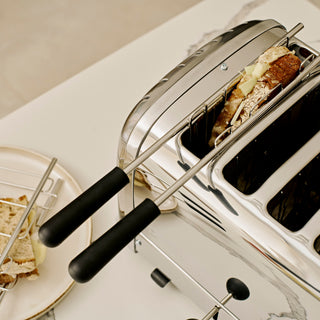 4 Slice NewGen Classic Toaster
£219.99
FREE Sandwich Cage with every purchase
Colour

Polished
Code 47240
Product is made to order and will be shipped within 21 working days
We are proud that every Classic Toaster is handmade in the UK by our skilled craftsman. Quality and attention to detail are paramount, which is why each toaster features the assembler's name on the base.
Defrost function

Bagel setting

Hand Built in the UK

ProHeat Elements

Fully Repairable

Extra Wide Slots
We offer certain spare parts for the majority of our products. In the unlikely event that you need a spare part, you'll find a selection of spares for your product in our support section.
Please expect a delay in deliveries over the Black Friday offer period. With orders placed by 2pm Monday to Thursday or 12pm on Fridays for standard stocked items, the order will be shipped (leave our warehouse) on the same day. Orders placed after these times will be shipped on the next working day. If an order includes a 'made to order' item, the entire order will be shipped when complete; this may take up to 21 working days. Dualit's working days are Monday to Friday.
All Dualit appliances, bought directly from us, come with a hassle-free domestic, one-year guarantee period. If replacement parts are fitted to the product this will not extend the period of the guarantee. The guarantee covers both parts and labour but carriage is not included.
Discover the key features of our durable and timeless Classic Toasters. Truly built to last and stand the test of time.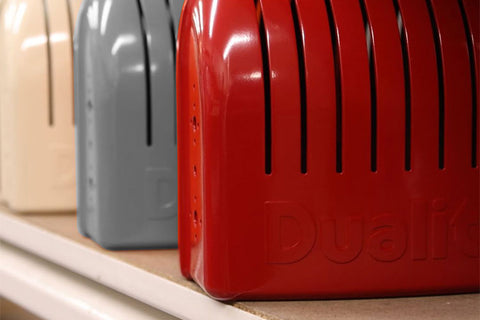 Kaleidoscope of colours
Our Classic Toasters are available in over 20 colour finishes! Whether you're after a bold statement colour or neutral colour to complement your kitchen, there is a finish to suit everyone.
Hand built in the UK
Every Classic Toaster is hand-assembled from start to finish at our factory in West Sussex. You'll even find the name of the assembler who built your toaster on the base plate.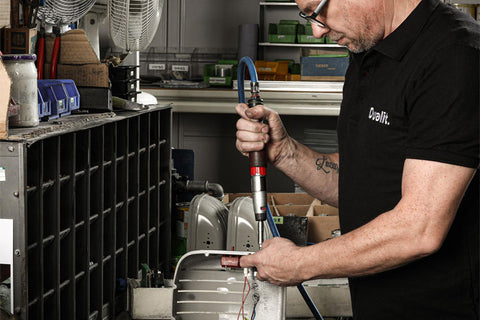 Fully repairable toaster
Dualit's Classic Toasters are known for being strong and robust. The toasters are truly built to last, with repairable or replaceable parts easily obtained should you need them.
Your Dualit product — all the details