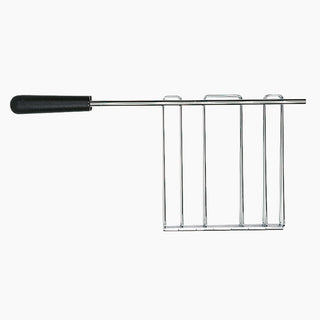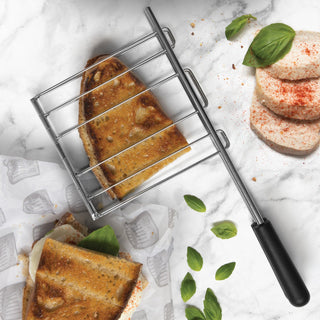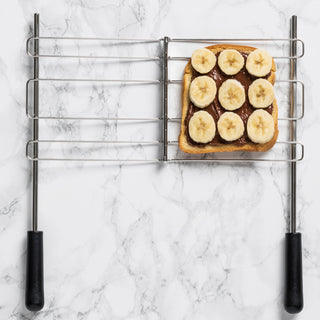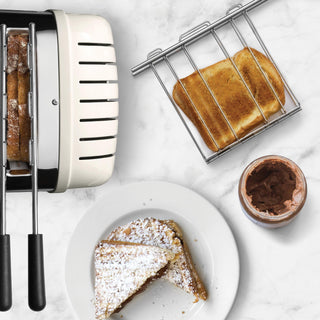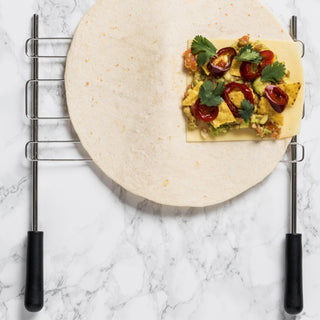 Classic Sandwich Cage
£19.99 Code 00499
This simple, yet innovative, accessory will transform your Dualit Classic Toaster into a versatile sandwich maker. The Sandwich Cage will also make lifting and toasting smaller items effortless. 
With orders placed by 2pm Monday to Thursday or 12pm on Fridays for standard stocked items, the order will be shipped (leave our warehouse) on the same day. Orders placed after these times will be shipped on the next working day. If an order includes a 'made to order' item, the entire order will be shipped when complete; this may take up to 21 working days. Dualit's working days are Monday to Friday.
All Dualit appliances, bought directly from us, come with a hassle-free, one-year guarantee period. If replacement parts are fitted to the product this will not extend the period of the guarantee. The guarantee covers both parts and labour but carriage is not included.
Discover the key features of our Classic Sandwich Cage. The essential tool to make quick and easy toasties for lunch or as a snack.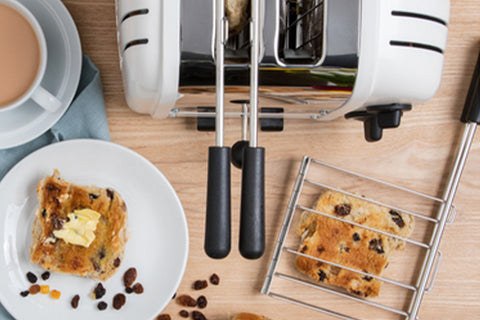 Versatile
Dualit's Sandwich Cage is also ideal to safely toast smaller items such as bread buns, bagels and teacakes. The Sandwich Cage has heatproof handles making it easy to lift in and out of your toaster.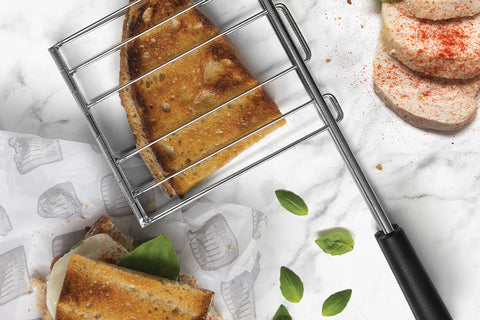 Toasted Sandwiches
The Classic Sandwich Cage fits neatly into the toaster's slots and helps to create the perfect toastie; crunchy on the outside with the filing staying inside! It features a drip tray, so your sandwich filling won't leak into your toaster.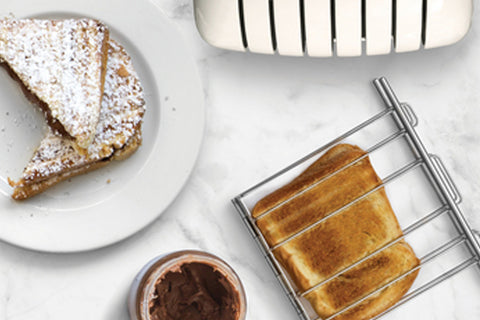 Compatible with Classic Toasters
This Sandwich Cage is compatible with Classic Toasters made after the year 2000. It also comes with inspirational recipes to give you lots of ideas for toasted sandwiches that exceed the ordinary.