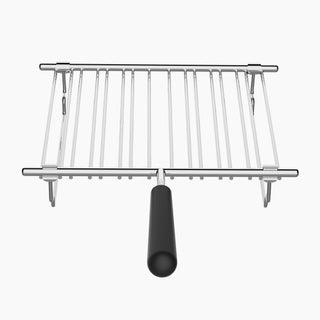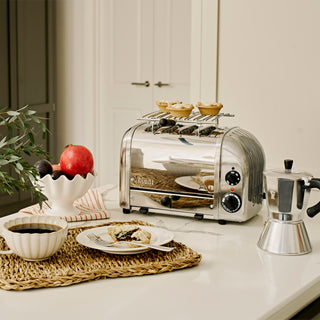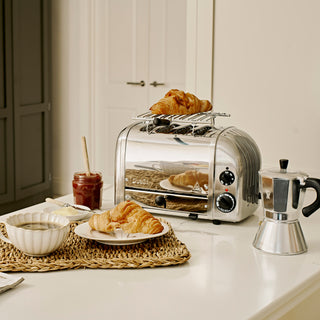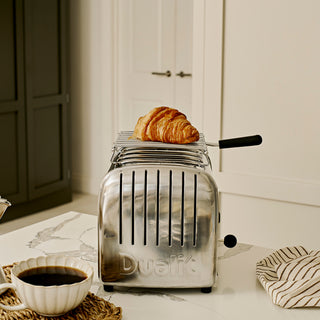 Warming Rack
£19.99 Code 01738
Dualit's Classic Toaster Warming Rack fits neatly over all Vario, AWS, Origins and NewGen Classic Toasters*. It's ideal for heating naan bread, pittas, croissants, buns, rolls and much more.
Please expect a delay in deliveries over the Black Friday offer period. With orders placed by 2pm Monday to Thursday or 12pm on Fridays for standard stocked items, the order will be shipped (leave our warehouse) on the same day. Orders placed after these times will be shipped on the next working day. If an order includes a 'made to order' item, the entire order will be shipped when complete; this may take up to 21 working days. Dualit's working days are Monday to Friday.
All Dualit appliances, bought directly from us, come with a hassle-free domestic, one-year guarantee period. If replacement parts are fitted to the product this will not extend the period of the guarantee. The guarantee covers both parts and labour but carriage is not included.
Discover our Warming Rack's key features. The essential tool to make a quick and easy breakfast or snack.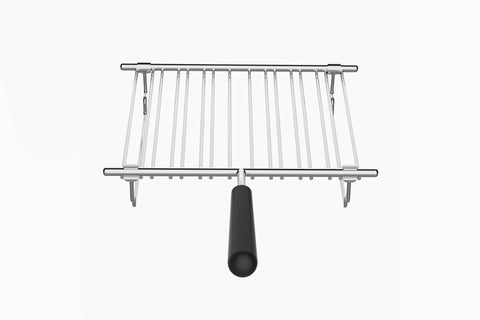 Easy Cleaning
The versatile Warming Rack is dishwasher safe, for easy cleaning, or it can be hand-washed using warm soapy water.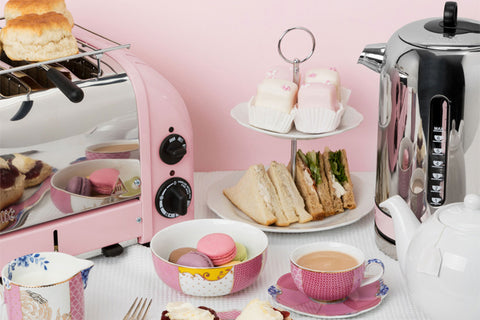 Versatile
Gently warm a variety of bread products like croissants, scones, buns, muffins and more with the handy Warming Rack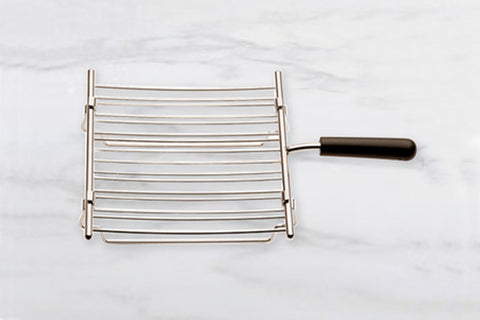 Universal Design
Dualit's easy to use Warming Rack is compatible with all 2, 3 or 4 slot Classic Toasters that have been made after the year 2000.