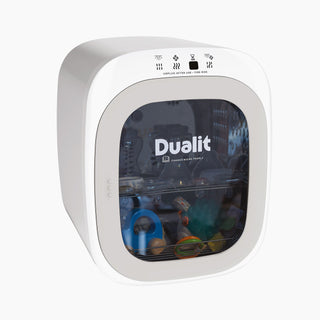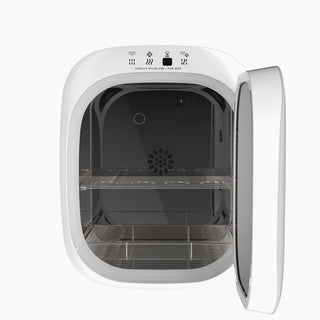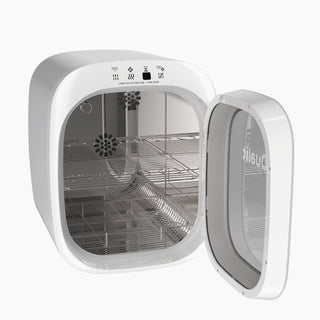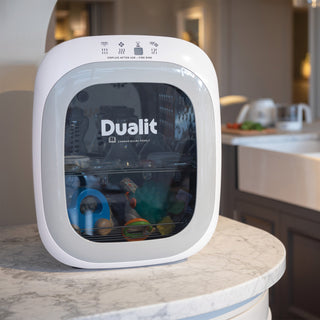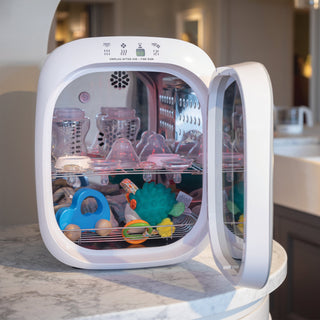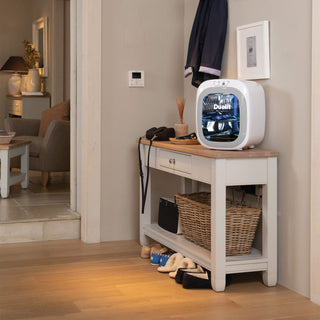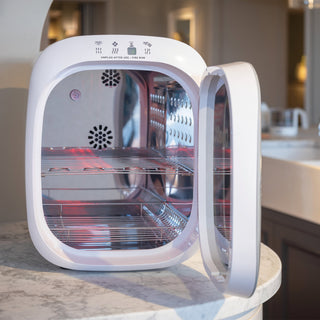 UV Steriliser
£199.99 Code 11070
Powerful, chemical-free UV sterilising for everyday use. The Dualit UV Steriliser kills 99.9% of bacteria and has three sterilising and drying options.
With orders placed by 2pm Monday to Thursday or 12pm on Fridays for standard stocked items, the order will be shipped (leave our warehouse) on the same day. Orders placed after these times will be shipped on the next working day. If an order includes a 'made to order' item, the entire order will be shipped when complete; this may take up to 21 working days. Dualit's working days are Monday to Friday.
All Dualit appliances, bought directly from us, come with a hassle-free, one-year guarantee period. If replacement parts are fitted to the product this will not extend the period of the guarantee. The guarantee covers both parts and labour but carriage is not included.
Discover the key features of Dualit's UV Steriliser. From multiple sterilising and drying options to versatile uses, the UV Steriliser is ideal for sterilising household and baby items.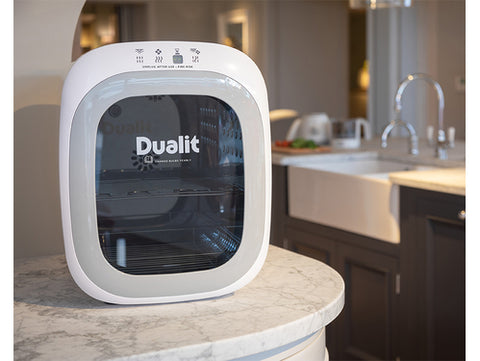 Extra safe Sterilising
The UV Steriliser kills 99.9% of harmful bacteria in a matter of minutes. Two powerful UV bulbs and a mirrored interior reflect UV-C light around the steriliser, ensuring even hard-to-reach areas are sterilised, giving you total peace of mind.
Fast and simple Sterilising
Sterilise items in as little as 15 minutes, with each sterilising cycle also deodorising to remove any unwanted odours. A handy drying cycle is ideal for wet items that need sterilising like dishcloths and cleaning tools.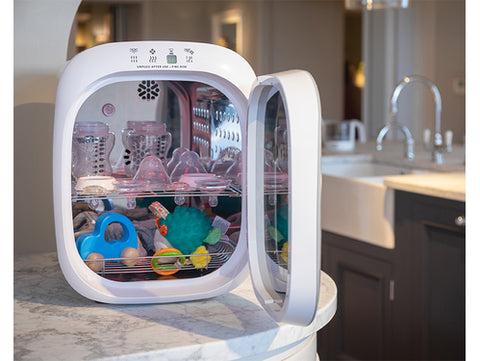 Versatile Sterilising
With no water or chemicals required, the UV Steriliser can be used to sterilise a range of items including make-up, nail and haircare tools, baby bottles, soothers and toys and household items such as cleaning cloths, keys, remote controls and your mobile