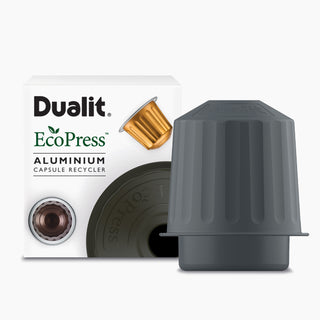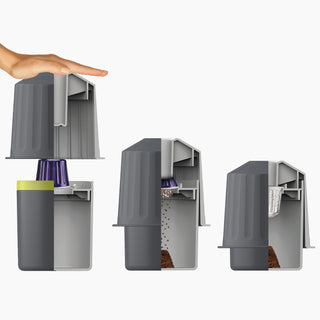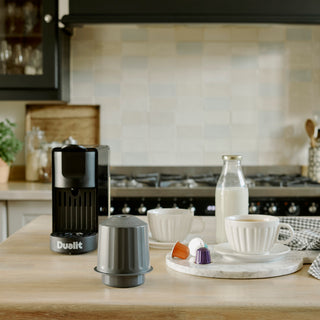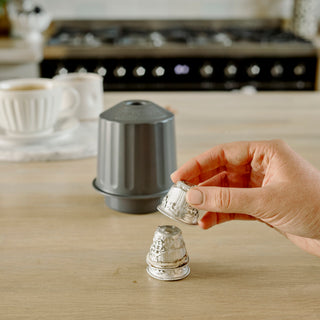 EcoPress™ Aluminium Capsule Recycler
£9.99 Code 85112
Dualit's EcoPress™ offers a mess free solution to recycling used aluminium coffee capsules. The EcoPress removes the coffee grounds from the capsules allowing for quick and easy recycling. 
With orders placed by 2pm Monday to Thursday or 12pm on Fridays for standard stocked items, the order will be shipped (leave our warehouse) on the same day. Orders placed after these times will be shipped on the next working day. If an order includes a 'made to order' item, the entire order will be shipped when complete; this may take up to 21 working days. Dualit's working days are Monday to Friday.
All Dualit appliances, bought directly from us, come with a hassle-free, one-year guarantee period. If replacement parts are fitted to the product this will not extend the period of the guarantee. The guarantee covers both parts and labour but carriage is not included.
Discover the key features of Dualit's EcoPress. Ideal for preparing used coffee pods for recycling.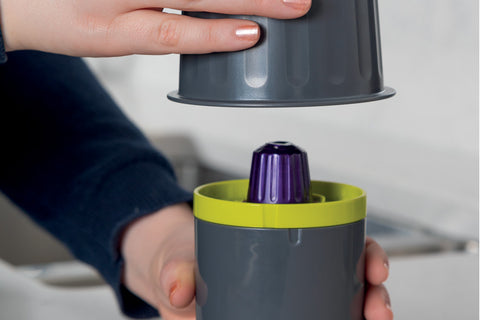 Place the EcoPress bucket on a flat surface
Place the used aluminium capsule, foil side down, over the hole on the lid. Place the pusher over the bucket and apply downward pressure with both hands.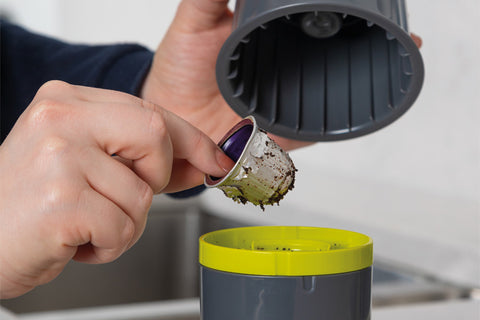 Lift the lid and remove the capsule
Rinse the capsule to remove any remaining coffee grounds. We recommend rinsing capsules in a colander with your washing up water.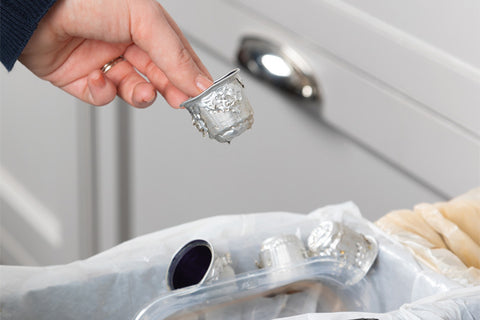 Recycling bin
Add the aluminium capsule to your household recycling bin, ready for collection. The coffee grounds can be home composted or put in a food waste bin.