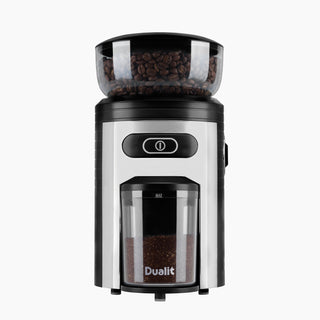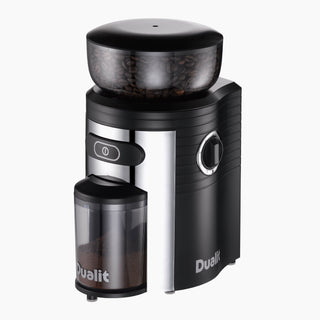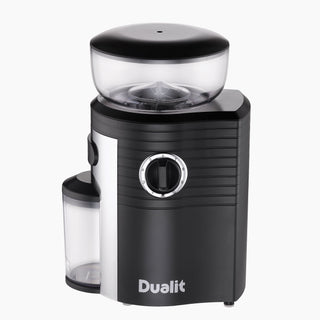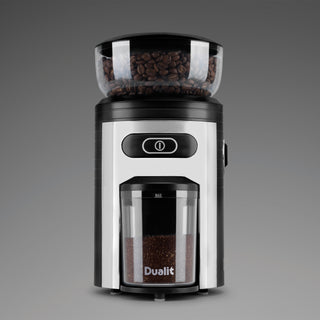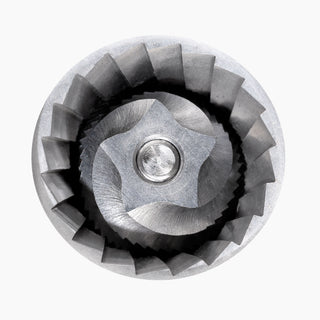 Burr Coffee Grinder
£99.99
Order by 12pm weekdays for same day shipping
Dualit's conical coffee grinder produces consistently ground coffee and preserves the maximum aroma of the bean. This is only possible with a conical burr grinder.
Adjustable Grind Settings

Compatible with Coffee Beans
We offer certain spare parts for the majority of our products. In the unlikely event that you need a spare part, you'll find a selection of spares for your product in our support section.
Please expect a delay in deliveries over the Black Friday offer period. With orders placed by 2pm Monday to Thursday or 12pm on Fridays for standard stocked items, the order will be shipped (leave our warehouse) on the same day. Orders placed after these times will be shipped on the next working day. If an order includes a 'made to order' item, the entire order will be shipped when complete; this may take up to 21 working days. Dualit's working days are Monday to Friday.
All Dualit appliances, bought directly from us, come with a hassle-free domestic, one-year guarantee period. If replacement parts are fitted to the product this will not extend the period of the guarantee. The guarantee covers both parts and labour but carriage is not included.
Discover the key features of our Burr Coffee Grinder. With handy portion control and multiple grind settings, the Burr Coffee Grinder is a must-have for coffee enthusiasts.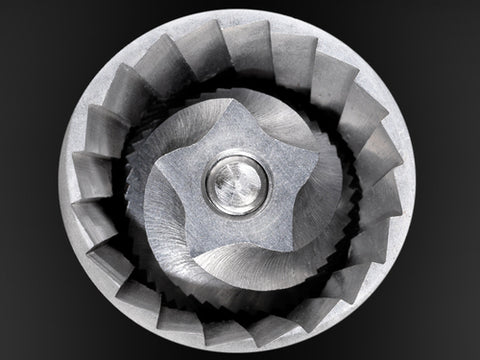 Conical burr grinder
Its powerful motor and gear reduction allows for a slower and thus cooler grind. This produces consistently ground coffee with maximum aroma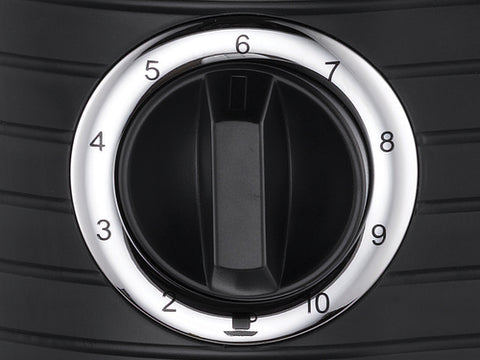 Portion control
Convenient dosing selector delivers only what you require each time, ensuring your beans are always freshly ground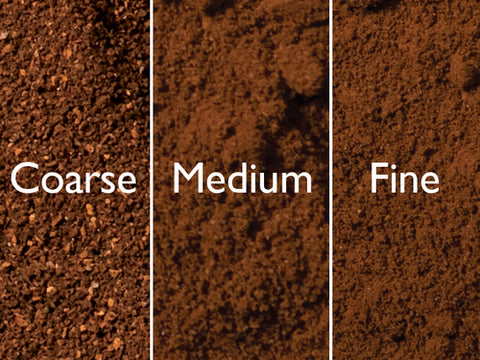 10 grind settings
Covers all your coffee equipment needs, whether coarse (for percolators and cafetieres), medium (for filter machines) or fine (for espresso makers)
Your Dualit product — all the details