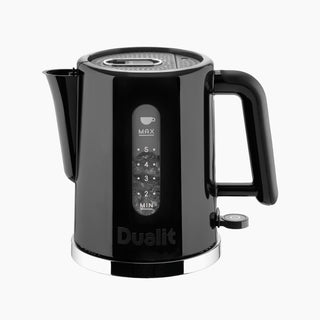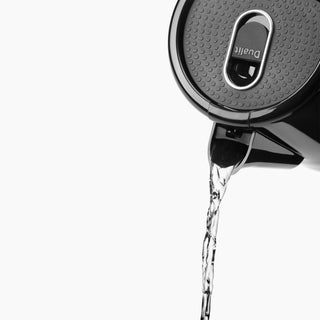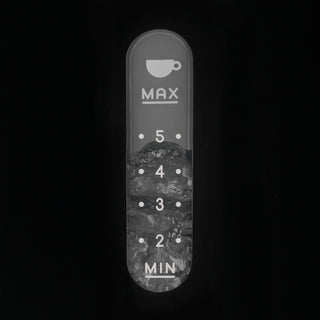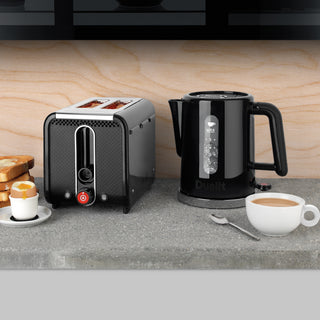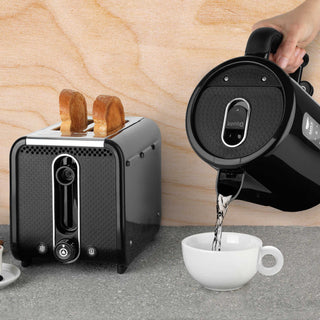 Studio by Dualit™ Kettle
£59.99
Colour

Black/Polished Trim
Code 72123
Order by 12pm weekdays for same day shipping
The Studio by Dualit™ Kettle features revolutionary, patented Sure Pour™ which not only features a precision engineered, non-drip spout, but provides the user with the easiest of pours due to its low pouring angle.
1.5L Capacity

6 Cup Capacity

Patented Sure Pour™ Technology

Lightweight Design
We offer certain spare parts for the majority of our products. In the unlikely event that you need a spare part, you'll find a selection of spares for your product in our support section.
With orders placed by 2pm Monday to Thursday or 12pm on Fridays for standard stocked items, the order will be shipped (leave our warehouse) on the same day. Orders placed after these times will be shipped on the next working day. If an order includes a 'made to order' item, the entire order will be shipped when complete; this may take up to 21 working days. Dualit's working days are Monday to Friday.
All Dualit appliances, bought directly from us, come with a hassle-free, one-year guarantee period. If replacement parts are fitted to the product this will not extend the period of the guarantee. The guarantee covers both parts and labour but carriage is not included.
Discover the key features of the Studio Kettle. From a low pouring angle and lightweight design, this kettle is easy to handle.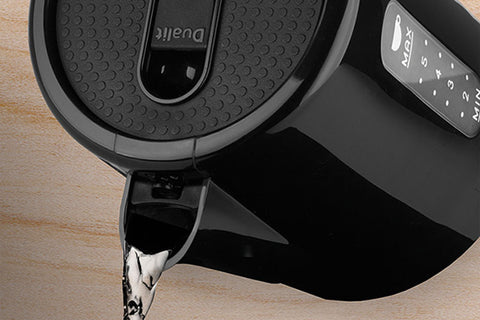 Contemporary, Micro-Textured Design
A sleek, gloss finish frames a micro-textured, dotted pattern for eye-catching contrast. The Studio by Dualit™ Kettle epitomises current trends in kitchen interiors.
Patented Sure Pour™ Technology
Ideal for those looking for a kettle that is easy to handle, particularly those with arthritis or who suffer with lack of grip, the low-pouring angle is easier on your wrists and provides drip free pouring for a safer experience.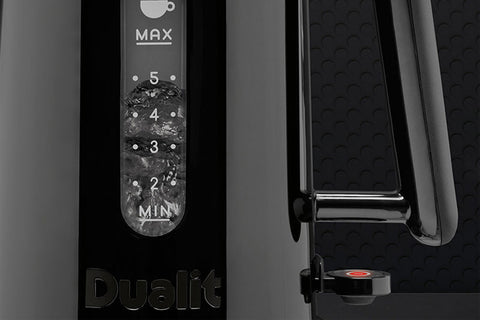 Dual Measuring Windows
The Studio by Dualit™ Kettle is cleverly designed with two measuring windows for easy viewing. For avid tea drinkers, one side features a cup level indicator and the other side measures the water in litres - ideal for when you are cooking.
Your Dualit product — all the details