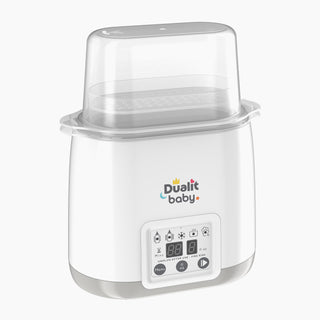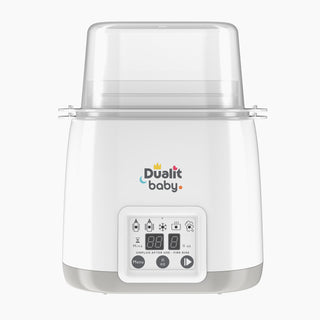 Refurbished Double Bottle Warmers
£31.20 Code 11020RF
PLEASE NOTE: THESE DOUBLE BOTTLE WARMERS HAVE BEEN PROFESSIONALLY REFURBISHED BY DUALIT.
Milk Warming Function

Defrost function

Food Warming

Sterilise Function
Please expect a delay in deliveries over the Black Friday offer period. With orders placed by 2pm Monday to Thursday or 12pm on Fridays for standard stocked items, the order will be shipped (leave our warehouse) on the same day. Orders placed after these times will be shipped on the next working day. If an order includes a 'made to order' item, the entire order will be shipped when complete; this may take up to 21 working days. Dualit's working days are Monday to Friday.
Discover the key features of Dualit's Bottle Warmer. From fast milk warming to sterilising, the Bottle Warmer is a must-have.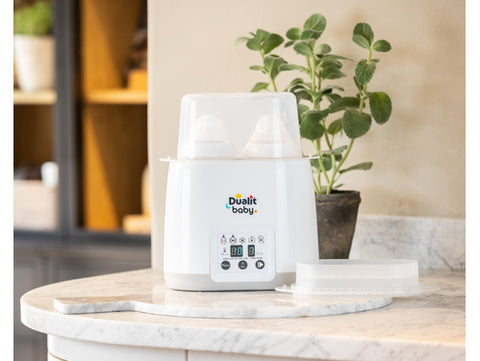 Multi-Functional
The Bottle Warmer also defrosts and heats baby food, as well as sterilising bottles, teats and accessories. A "Fast Warm" function warms milk 20% faster than the normal cycle.

Safe, Fast and Simple to Use
With just two buttons to operate and illuminated digital controls, the Bottle Warmers couldn't be easier to use. The automatic timer calculates how long to defrost or heat your baby's food/milk to a safe, optimum temperature based on the volume you set.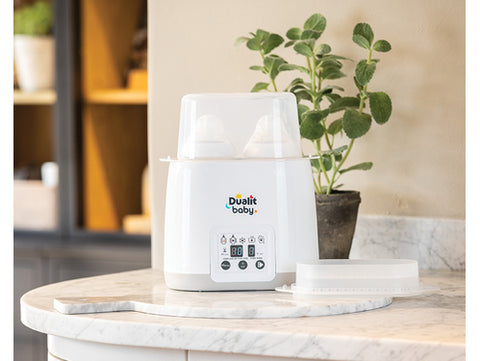 Compatible with most bottles
Dualit's Bottle Warmers are compatible with plastic, silicon, glass and single-walled bottles up to a diameter of 80mm and height of 105mm (without collars, teats and lids); large enough for most bottle brands to fit comfortably.