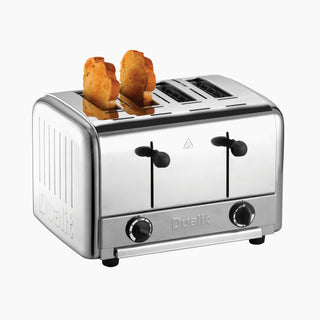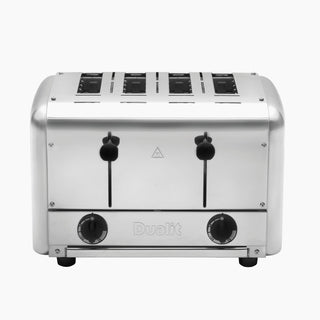 Refurbished Catering Pop-Up Toaster
£248.64 Code 49900RF
PLEASE NOTE: THESE CATERING POP UP TOASTERS HAVE BEEN PROFESSIONALLY REFURBISHED BY DUALIT.
Commercial Grade

ProHeat Elements
With orders placed by 2pm Monday to Thursday or 12pm on Fridays for standard stocked items, the order will be shipped (leave our warehouse) on the same day. Orders placed after these times will be shipped on the next working day. If an order includes a 'made to order' item, the entire order will be shipped when complete; this may take up to 21 working days. Dualit's working days are Monday to Friday.
Discover the key features of the Catering Pop-Up Toaster. All the convenience of a pop-up toaster but designed specifically for commercial use.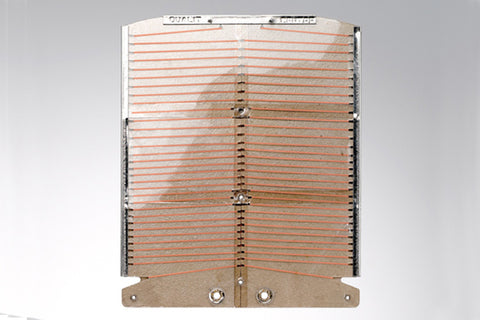 Unique patented ProHeat® Elements
Exclusive to Dualit, ProHeat elements have a protective armour plated layer covering the filament making them virtually unbreakable.
Pop-Up
It couldn't be simpler; drop in the bread and lower the lever. The toast will automatically pop-up, browned to perfection, when done.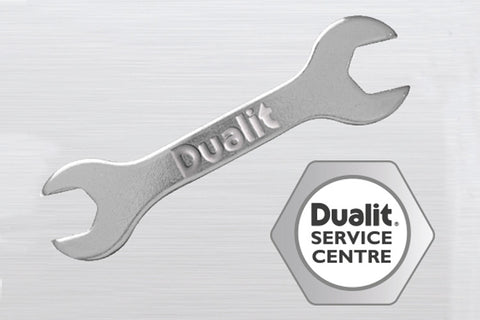 Environmentally responsible
Certain replaceable parts for a toaster that will last. Rigorous endurance testing and regular Dualit 'crunch' tests ensure that convenience and simplicity never compromise reliability and toast quality.
Your Dualit product — all the details