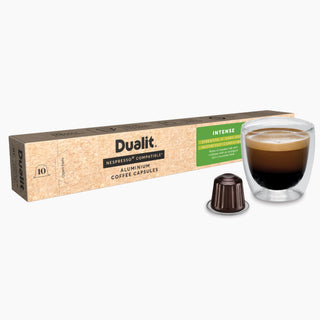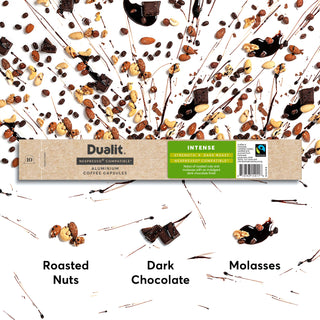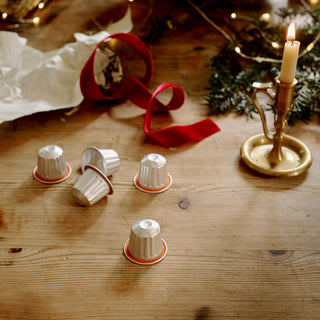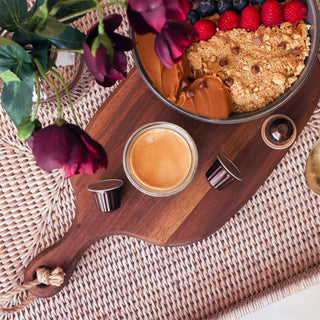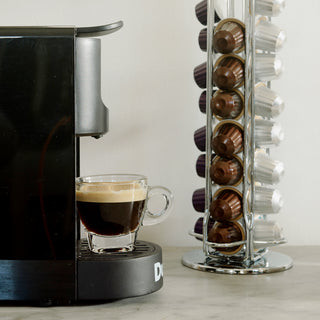 Intense
£2.99
Order by 12pm weekdays for same day shipping
A strong and full-bodied Intense, with notes of fresh roasted nuts, molasses and an indulgent dark chocolate finish. 
Please expect a delay in deliveries over the Black Friday offer period. With orders placed by 2pm Monday to Thursday or 12pm on Fridays for standard stocked items, the order will be shipped (leave our warehouse) on the same day. Orders placed after these times will be shipped on the next working day. If an order includes a 'made to order' item, the entire order will be shipped when complete; this may take up to 21 working days. Dualit's working days are Monday to Friday.
About this coffee
Notes: Roasted Nuts, Molasses, and Dark Chocolate
Origin: Brazilian, Nicaraguan, Ethiopian
Perfect for: Espresso
Discover our Aluminium Coffee Capsule key features. Available in a range of flavours.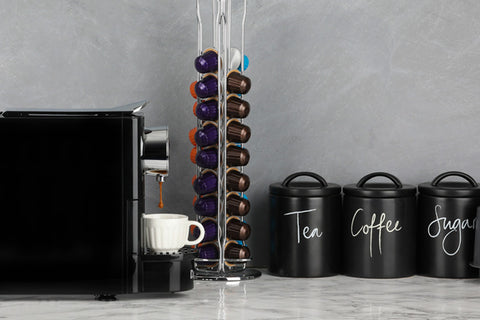 Incredible Flavour
Dualit's strong and full-bodied Intense Blend has notes of fresh roasted nuts and molasses with an indulgent dark chocolate finish. These capsules are made using 100% Arabica coffee beans.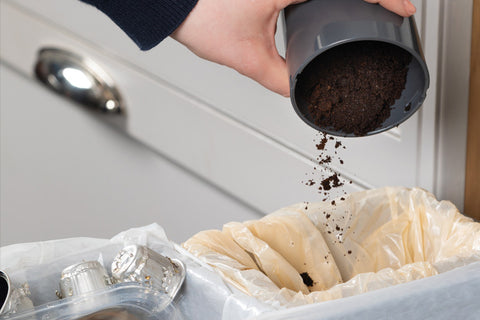 Easy to Recycle
After use simply empty the coffee grounds into your food waste bin or compost. The capsule and lid can go straight into your recycling bin or taken to your nearest household waste recycling site.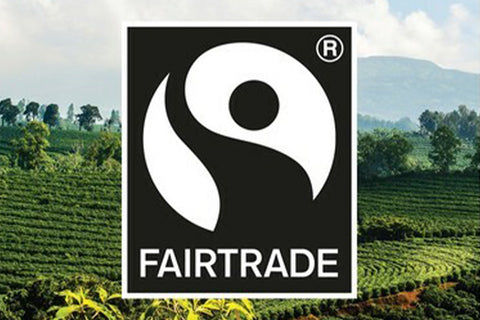 Fairtrade Certified
Fairtrade approved means our coffee is certified and sourced from 100% Fairtrade producers of the finest Arabica and Robusta beans, which are carefully selected by expert Q Grader coffee tasters.
Your Dualit product — all the details