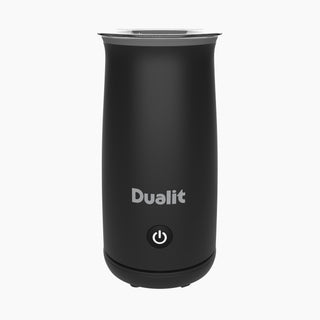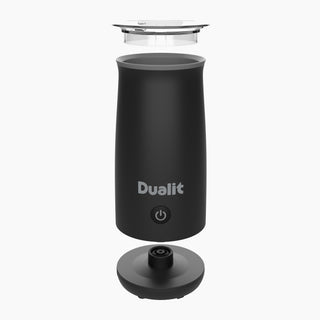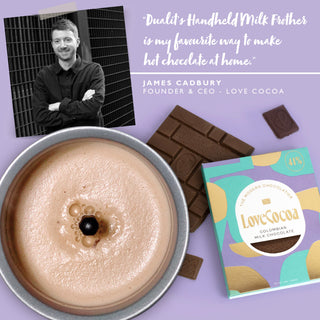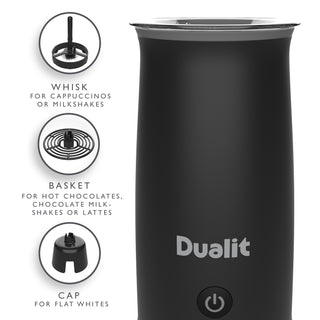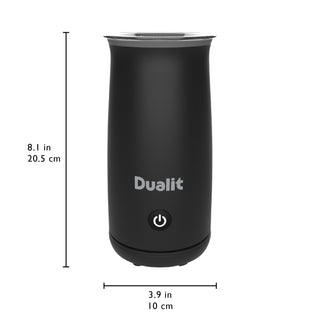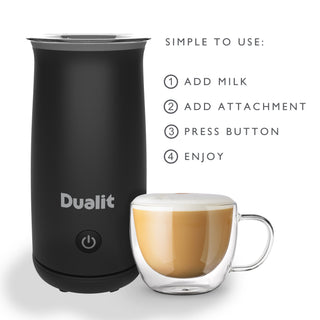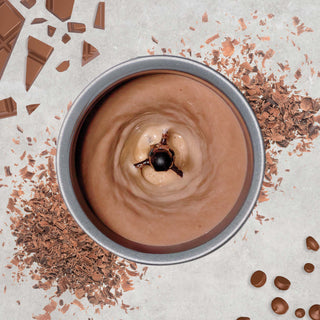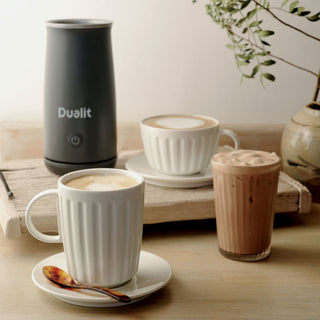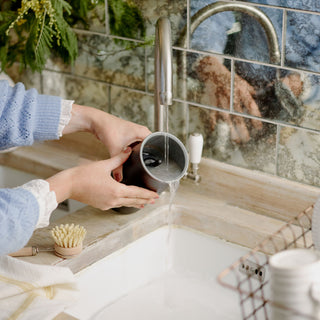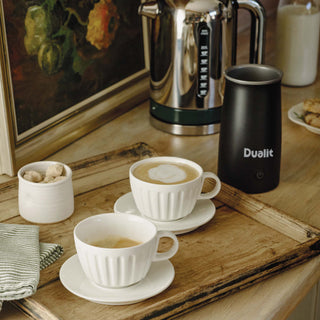 Handheld Milk Frother
£69.99
Order by 12pm weekdays for same day shipping
Specifically engineered with versatility in mind, the Handheld Milk Frother includes accessories to make indulgent cappuccinos, hot chocolates, flat whites, lattes and more! A compact and invaluable addition to any kitchen to create barista-style drinks at home.
Ideal for Flat Whites

Ideal for Cappuccinos

Ideal for Hot Chocolates

Ideal for Milkshakes
With orders placed by 2pm Monday to Thursday or 12pm on Fridays for standard stocked items, the order will be shipped (leave our warehouse) on the same day. Orders placed after these times will be shipped on the next working day. If an order includes a 'made to order' item, the entire order will be shipped when complete; this may take up to 21 working days. Dualit's working days are Monday to Friday.
All Dualit appliances, bought directly from us, come with a hassle-free, one-year guarantee period. If replacement parts are fitted to the product this will not extend the period of the guarantee. The guarantee covers both parts and labour but carriage is not included.
Discover the effortless one touch control of our Handheld Milk Frother. Seamlessly creating a luxurious beverage has never been easier.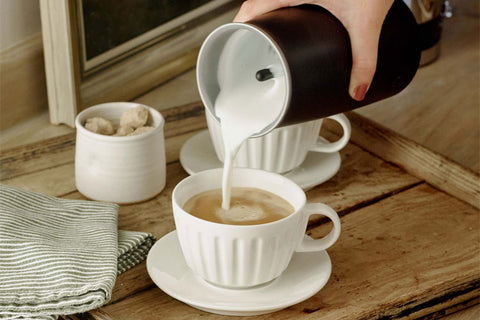 Easy to Use
Simple one-touch operation makes the Handheld Milk Frother easy to use. The frother switches off automatically when it reaches optimum temperature.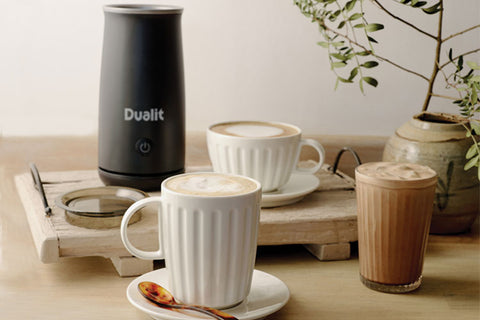 Decadent Hot Chocolate
No need to prepare or buy a special brand, just break-up a few squares of your favourite chocolate and add to the frother, for the dreamiest, frothiest hot chocolate. Works equally well with chocolate flakes, buttons or powder.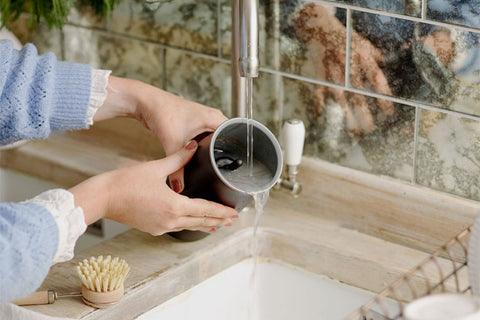 Easy Cleaning Technology
The patented motor over-run prevents milk from burning in the jug and the smooth, non-stick interior, ensures minimal cleaning time. Just a quick rinse and wipe, then it's ready for your next cup.