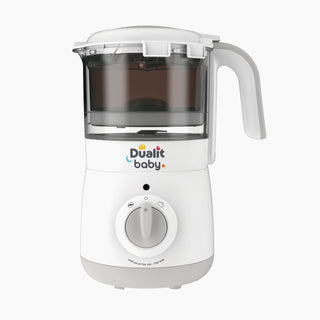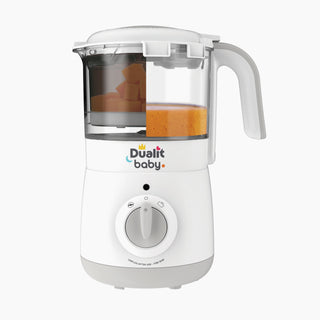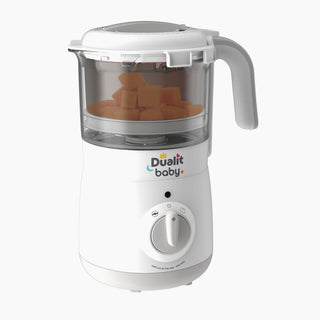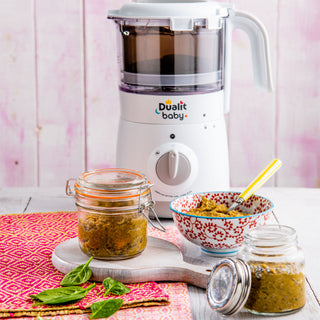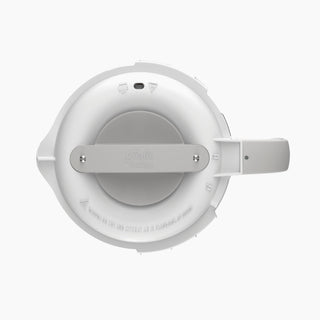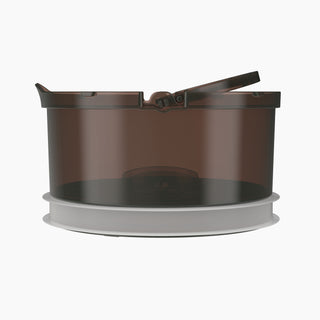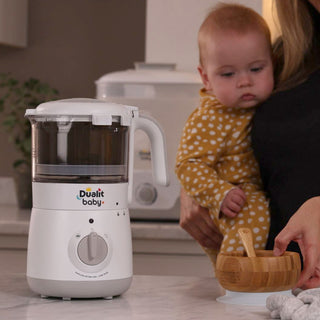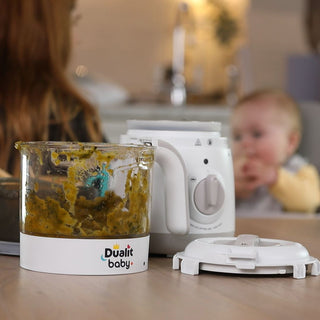 Baby Food Maker
£89.00
Colour

White & Grey
Code 11060
Order by 12pm weekdays for same day shipping
The Dualit Baby Food Maker is a helpful kitchen assistant that steams and blends wholesome meals for your baby, quickly and easily, adapting to each stage of development. 
Steaming Function

Blending Function
With orders placed by 2pm Monday to Thursday or 12pm on Fridays for standard stocked items, the order will be shipped (leave our warehouse) on the same day. Orders placed after these times will be shipped on the next working day. If an order includes a 'made to order' item, the entire order will be shipped when complete; this may take up to 21 working days. Dualit's working days are Monday to Friday.
All Dualit appliances, bought directly from us, come with a hassle-free, one-year guarantee period. If replacement parts are fitted to the product this will not extend the period of the guarantee. The guarantee covers both parts and labour but carriage is not included.
Discover the key features of the versatile Baby Food Maker. With steaming and blending functions, the Baby Food Maker is is great for creating wholesome meals.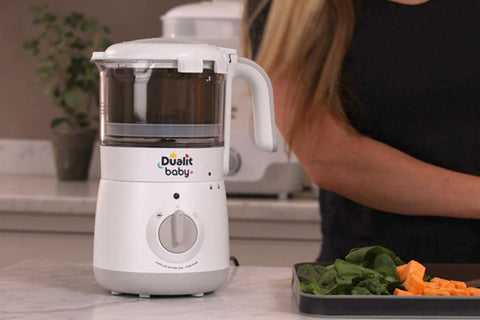 Healthy, Wholesome and Nutritious
Steaming food preserves all the nutrients and flavours locked inside. Steam a wide range of foods from fruit and vegetables to rice, meat and fish to create tasty, varied and nutritious food for your baby.
Suitable for All Stages
The blender creates smooth purées ideal for when you start weaning, then as your baby's taste develops, experiment with chunkier textures to develop their palates. Just turn the dial to blend and let go to stop - it really is that easy!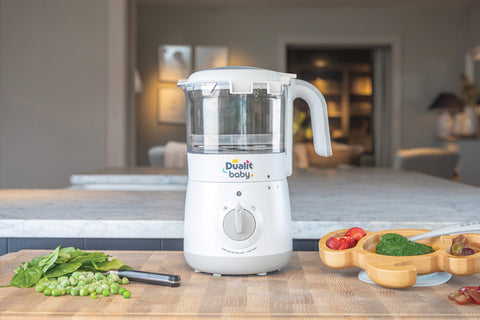 Fast, Fuss Free Home Cooking
Simply place your ingredients in the steamer, set the timer and in 30 minutes or less your baby's meal is cooked. Serve straight away as finger food or blend for a smoother consistency. Don't worry about the cleaning, as the parts are dishwasher friendly.