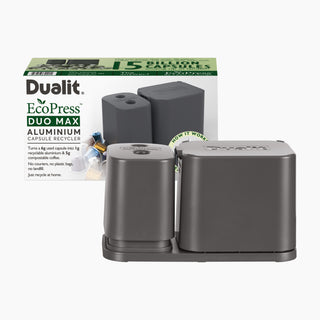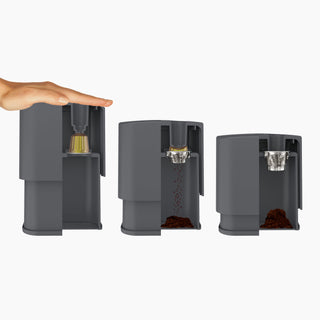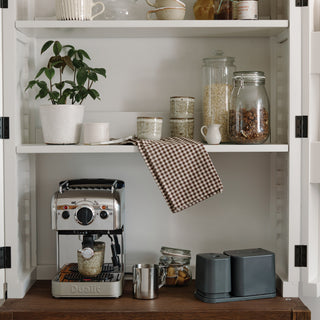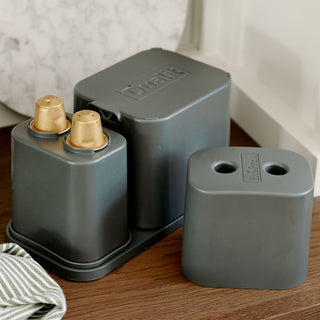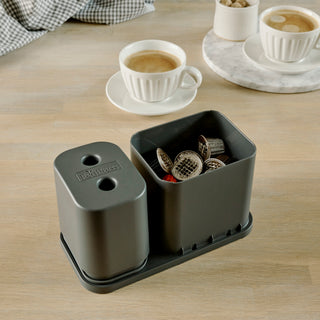 EcoPress™ Duo Max
£19.99 Code 85121
Dualit's EcoPress Duo Max helps make recycling used aluminium coffee pods at home fast and simple. The EcoPress Duo Max turns pods inside out, two at a time to remove coffee grounds.  
With orders placed by 2pm Monday to Thursday or 12pm on Fridays for standard stocked items, the order will be shipped (leave our warehouse) on the same day. Orders placed after these times will be shipped on the next working day. If an order includes a 'made to order' item, the entire order will be shipped when complete; this may take up to 21 working days. Dualit's working days are Monday to Friday.
All Dualit appliances, bought directly from us, come with a hassle-free, one-year guarantee period. If replacement parts are fitted to the product this will not extend the period of the guarantee. The guarantee covers both parts and labour but carriage is not included.
Discover the key features of Dualit's EcoPress Duo Max. Ideal for preparing used coffee pods for recycling.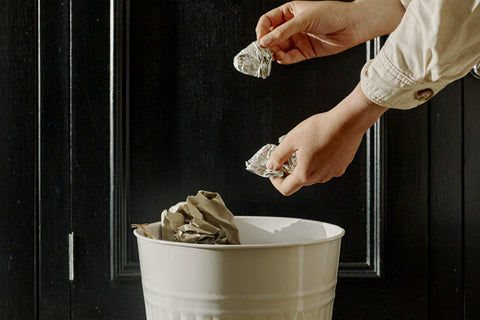 Mess-Free Recycling
EcoPress Max is a compact, neat addition to your kitchen and all parts are dishwasher safe. It comes with a handy storage container, so up to 30 used pods can be stored tidily until you are ready to EcoPress.
Simple to use
The EcoPress has a 'pusher' that when pressed down, inverts the pods so that the coffee is removed. Once you have EcoPressed your pods, place in the lid of the storage container with its cleverly designed water outlet for a quick rinse.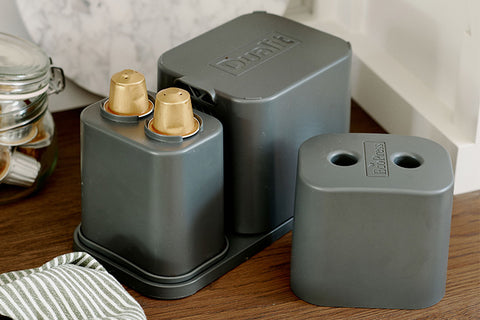 Be a part of change
Over 20 billion coffee pods are produced worldwide every year, with three quarters ending up in landfill. Aluminium is an infinitely recyclable material but the pods cannot be recycled when full of coffee.