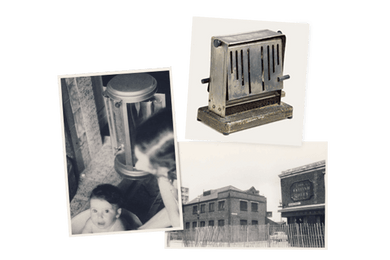 1940s
Invention is in the genes
Max Gort-Barten the founder of Dualit was born in Germany in 1914. Max's father was also an inventor and the family produced acetate wallets in a factory behind their house. Max found himself in England as WWII broke out. After 5 years in the army, he bought a factory in Camberwell with the intention of manufacturing one of his many inventions, the first of which was a cocktail shaker. Next was a heater with a dual function element and a light, named the 'Dual Light heater' from which the company's name was born. His first successful product was the flip-sided toaster, patented in 1946.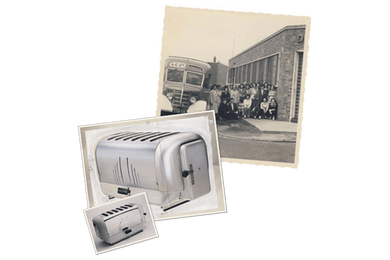 1950s
A company is born
In 1952 Max designed a new commercial six-slot toaster with a mechanical timer and manual eject lever to keep the toast warm until needed. Residents of Picton Street and the entire Gort-Barten family were involved in its production. In 1954 the Government compulsory-purchased the factory and gave Max money to build a new factory on the Old Kent Road.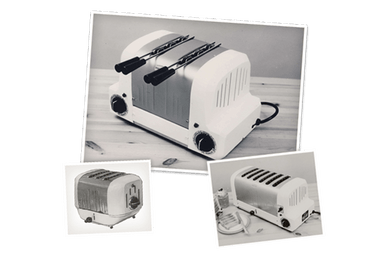 1970s
From chefs to consumers
Dualit toasters started to appear in John Lewis, Fortnum & Mason and Harrods. A three-slot version was made specifically for John Lewis. In 1974 Max stepped down as Managing Director and Leslie joined the business. By the late '70s Dualit had employed a Royal College of Art design graduate and the toaster's enhanced styling subsequently gave it a bigger presence in retail outlets.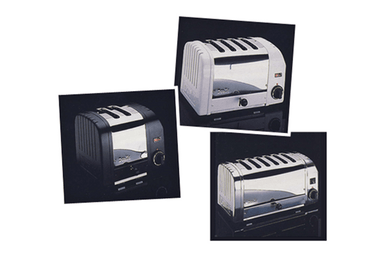 1980s
An explosion in demand
Government export grants encouraged Dualit to attend European trade shows. Demand from foreign distributors, coupled with the '80s trend for commercial kitchen appliances, saw demand quadruple overnight and the factory was extended to increase capacity. New products included the Combi Toaster and sandwich cage, along with Dualit's first ground coffee machines. In 1989 Max was awarded the CBE for services to the British manufacturing industry.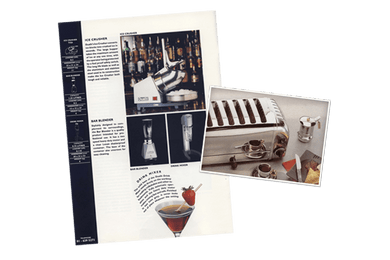 1990s
Growth, innovation and awards
Dualit launched its first kettle, with cordless operation and a 360° swivel base. They would become some of Dualit's most successful products. A range of products designed for professional use in bars, including an ice crusher, drinks mixer and blender also launched. In 1999 Max and Leslie exploited Space Shuttle technology to develop the Proheat element. It won the company a Millennium award.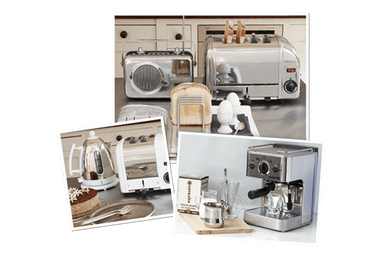 2000-10
New premises, new products
In 2003, the same year that Max Gort-Barten died, the company outgrew its original home in the Old Kent Road and moved to new premises in Crawley, West Sussex. The launch of new countertop products continued in the 00s: with the first Dualit Food Processor in 2007, DAB radios (2006 & 2008) and a new model of toaster, called the Lite. In addition to a new semi-automatic espresso maker early in the decade, Dualit launched the Espressivo Coffee Machine in 2008. Giving customers the option of using ground coffee or handy ESE coffee pods, the Espressivo paved the way for Dualit's current range of multi-brew machines. The NewGen Classic Toaster launched in 2009, incorporating a bagel toasting feature into its design.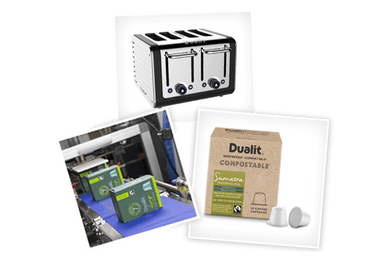 2010-20
Championing Choice
Dualit launched its first coffee machines that used capsules to make coffee. Coffee continued to be at the forefront of Dualit's product development when it saw an opportunity to develop coffee capsules that would work in Nespresso®'s* range of capsule machines.
Dualit opened its own capsule production plant in 2013, putting its engineering experience into developing a patented range of coffee capsules compatible with both Dualit coffee machines and Nespresso® machines. High street retailers and supermarkets began stocking the capsules, giving customers a choice of where to purchase.
Dualit expanded it's other core product ranges, launching the Architect Kettles and Toasters in 2012, Studio by Dualit in 2016 and the Domus kettle and toaster range in 2017, offering customer a wider choice of styles and price points.
*Nespresso trademark is owned by Societe des Produits Nestlé S.A.
The Future... Looking forward
Consumer and commercial markets will continue to be equally important, with the company's reputation amongst professional chefs one of the main reasons why consumers choose Dualit. There will be a constant cycle of new product development, but ideas will only see the light of day if they can demonstrate true Dualit brand values - no frills, no gimmicks, just innovative, well-engineered solutions.