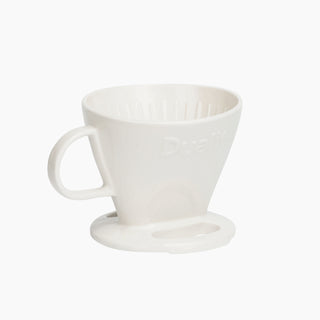 Refurbished Drip Through Coffee Filter
£10.39 Code 84040RF
Order by 12pm weekdays for same day shipping
PLEASE NOTE: THESE DRIP THROUGH COFFEE FILTERS HAVE BEEN PROFESSIONALLY REFURBISHED BY DUALIT.
With orders placed by 2pm Monday to Thursday or 12pm on Fridays for standard stocked items, the order will be shipped (leave our warehouse) on the same day. Orders placed after these times will be shipped on the next working day. If an order includes a 'made to order' item, the entire order will be shipped when complete; this may take up to 21 working days. Dualit's working days are Monday to Friday.
Discover the key features of the compact, new bone china Drip Through Coffee Filter.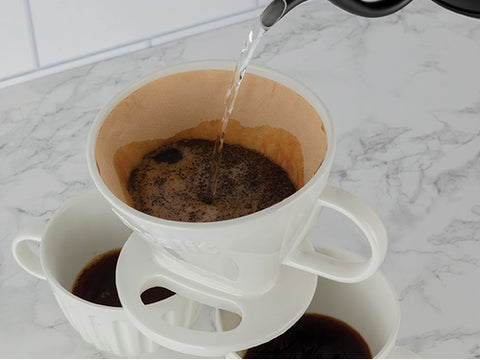 Perfect pour over coffee
Place a filter paper inside and fill Dualit's Drip Through Coffee Filter with your favourite ground coffee. As you slowly pour hot water over the grounds, watch the coffee bloom and take in the unmistakable aroma of fresh coffee.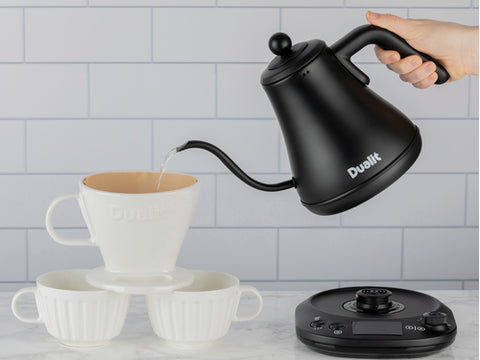 One or two cups
Whether you're pouring a coffee for two, or as a treat just for you, the Dualit filter delivers freshly brewed coffee in around three minutes. Designed with a double outlet in the base, the filter sits over one or two cups so the coffee drips straight in.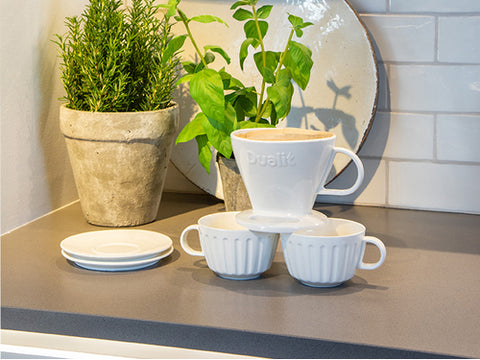 Microwave & Dishwasher Safe
Made with delicate new bone china, strong enough for every day use, the Drip Through Coffee Filter is both microwave and dishwasher friendly. Savour the taste of perfectly brewed coffee every day, not just on special occasions.