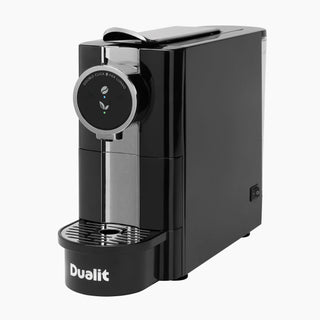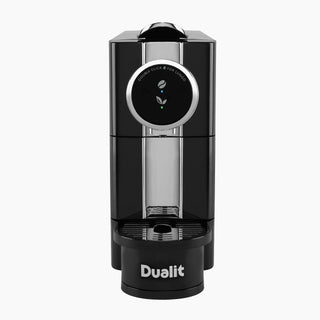 Refurbished Cafe Plus Capsule Machine
£119.99 Code 85181RF
Order by 12pm weekdays for same day shipping
PLEASE NOTE: THESE CAFE PLUS CAPSULE MACHINES HAVE BEEN PROFESSIONALLY REFURBISHED BY DUALIT.
Compatible with Coffee Pods

0.8L Water Tank Capacity
With orders placed by 2pm Monday to Thursday or 12pm on Fridays for standard stocked items, the order will be shipped (leave our warehouse) on the same day. Orders placed after these times will be shipped on the next working day. If an order includes a 'made to order' item, the entire order will be shipped when complete; this may take up to 21 working days. Dualit's working days are Monday to Friday.
Discover the Café Plus Capsule Machine key features. With a quick heat-up time and programmable dosing memory, the Café Plus is ideal for your morning brew.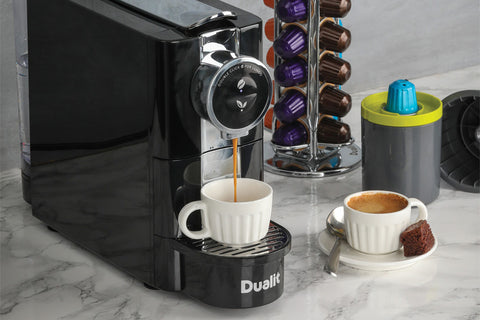 Choice and Convenience
We know that you value choice when it comes to buying tea and coffee and we don't want to restrict that. That's why the new Dualit Café Plus Capsule Machine is compatible with Nespresso®* capsules and our own range of Coffee Capsules.
Intelligent Extraction
The Café Plus is programmed to dispense the correct volume of barista style espresso (35ml), lungo (70ml) or tea (180ml) at the touch of a button. Programmable dosing memory lets you set your preferred volume for a larger cup or mug.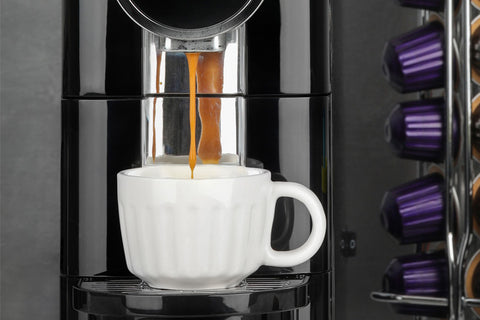 Join the Teavolution™
Unique, dedicated tea function with temperature boost for a hotter cup of tea. The best tasting, expertly brewed tea is poured straight into your cup within seconds; up to 90% faster than traditional brewing methods.